Timothy Funk
SCTE, Great Lakes Chapter – Chairman
– Master Headend Technician/Engineer – Comcast
Great Lakes Chapter, Board of Directors since 1995, Currently Vice President.
I began my cable career in 1982 with Booth Communications in Birmingham, Michigan.   Through the acquisitions and rapidly changing environment of the Cable Industry from Booth Communications, to MediaOne, and now I'm currently working at the Comcast Master Headend in Taylor, Michigan.
I have been on the Great Lakes Chapter Board of Directors for 23 Years. While holding several positions on the Board as, Director at Large, Treasurer, Vice President, President and Chairman.  Currently serving as Vice President of the Chapter for this year, I have been involved with each of the local Great Lakes Chapter meetings, Board meetings, Financials reporting to SCTE National.
In recent Years I have attended the SCTE Region 7 conferences, SCTE National Chapter Leadership Conferences, and attended many SCTE EXPO's for better communications with SCTE National and advancement of the Great Lakes Chapter.
**********************************************************************************************************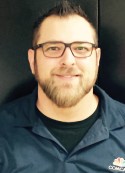 Joshua Engelhardt
SCTE Great Lakes Chapter – President
I am an Engineer of Planning and Design for Comcast Cable Central Division. I have been in my current role for 3 years. This year I was transitioned to a Division role under the xNET Project which is the Fiber Deep Architecture with RPHY. Before this position I was a Network Technician for 6 years with the Ann Arbor, MI. System, and the Plymouth, MI. system. I have 12 years of experience with Comcast.
I joined the Great Lakes Chapter of the SCTE in 2012, and I joined the board in 2016, and in 2017, I became the chapter secretary. This year I took the responsibility of being your Great Lakes Chapter Vice President. My roles have changed but it does not mean I do not want to hear from our great members of the Great Lakes Chapter.
As the Vice President I will help drive the direction of the board, along with the other officers of the board to provide the most up to date and engaging trainings possible. We put our time into the board to provide the best training and information to our members. I will continue to strive to make the Great Lakes Chapter the best chapter possible for our members. I also, am a proctor for our SCTE Certification tests, this means if you need to test whether it is at a General Chapter Meeting, or outside those times I will do whatever I can to help you succeed and get the certifications many members look to obtain.
I hope that I will see you at our future events, and if you see me there please come up and say hi, or ask me questions.
Thank you
Location: Plymouth, MI
*******************************************************************************************************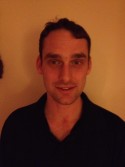 Nikolai Fleuren
SCTE Great Lakes Chapter – Vice President
Sr. Manager, Network Maintenance 
Comcast Cable 
14 years 
Memberships 
National Member SCTE 
SCTE Great Lakes Chapter – Treasurer 
 Brief Work History 
I started in cable as a service tech for Comcast in Ann Arbor, Mi. in 2006.  I soon transitioned to the network department as a technician, and became a network supervisor in Plymouth in October 2013.  In 2016 I transitioned to the role of Sr. Manager, Network Maintenance for Michigan West Area.   I have been an active member of SCTE, attending meetings regularly and participating in cable games since I started with the network department.  I have found the SCTE to be an important part of my personal and professional growth in the industry.  
Accomplishments 
While working as a technician for Comcast I earned a Bachelor of Science degree in economics, graduating cum laude from Eastern Michigan University.   
Statement 
SCTE has been important to me as a provider of up to date training as well as an opportunity to share ideas with others in my industry.   I would like the opportunity to give back to the group that has been integral to my career growth, and through my service help the SCTE thrive. 
***********************************************************************************************************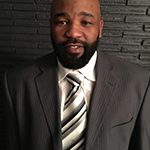 Philip R. Cornelius
SCTE Great Lakes Chapter – Treasurer
Philip R. Cornelius is a Network Supervisor for Comcast overseeing the Royal Oak system. He has been a member of the SCTE for over 10 years and is an advocate for the SCTE Great Lakes Chapter. Philip is also a part of NCTI Jones as an instructor and has obtained the following certifications:
Master Technician
Master Tech
Customer Premises
Master Tech HFC Networks
Senior Master Technician
Philip has 19 years of cable experience. He started his cable career with Media One in 1998 as an Installer/Service tech in the Southfield/West Bloomfield Area. In 2003, he advanced to become a Network Tech in the Detroit System; a position he held for 5 years. He then then promoted to a Technical Operations Supervisor for the Detroit System and in 2011 he promoted to his current role as the Network Supervisor for Royal Oak.
********************************************************************************************************

Sam Acoff
SCTE Great Lakes Chapter – Secretary
– Headend Engineering Dept. – Comcast, Greater Detroit East Market, 2007 – Present
– Started his career in February, 2007 in the Southfield System. From Installation and Service to Network Maintenance now recently Headend Engineering of 2014, Sam has 11 years of experience in cable systems ranging from Ann Arbor, Plymouth, Southfield and recently Western Oakland County to the Thumb area.
As an arsenal of competencies, he has certification course work and experience with Arista, Ciena, Cisco, and Juniper networks. His perseverance of excellence has served him in designing, rebuilding, implementing, and maintaining Inside Plant, Outside Plant infrastructures of cable television systems. Sam is experienced with Next-Gen technologies such as Carrier-Grade Ethernet, DOCSIS 3.1, Fiber-deep High Density deployments, MPEG 4 Video formatting, RFoG, Remote PHY and VOD Content Delivery Networks just to name a few.
His work ethic, generosity, and team player spirit complement the awesome members of the SCTE leadership and board community.
*******************************************************************************************************

Steve Timcoe
SCTE Great Lakes Chapter – Board Member
– CATV Superintendent Wyandotte
SCTE National Member – 1986 to present

SCTE Great Lakes Chapter Board Member – 1990 to present

Held positions of Chairman, President, 1st Vice President, Treasurer & Director
I'm currently a Senior Board Member SCTE Great Lakes Chapter. While serving on the SCTE GLC board we have grown into one of the most solid, respected local chapters within the SCTE.
In 2009 our Great Lakes Chapter was recognized as SCTE National Chapter of the Year. Throughout my tenure as an SCTE board member I have worked for Comcast, TCI, Ameritech New Media (now WOW), Maclean Hunter and presently work for Wyandotte Cable as their Superintendent of CATV Telecommunications. I have a broad technical & administrative background and have been an SCTE National member for over 30 years. I am very familiar with the ideals and goals of the SCTE Great Lakes Chapter. I have been responsible for setting up our General Meetings, running the Annual Golf Outing and assisting with our Annual Vendor Day/Cable Tec Games.  Over the years I have, and will continue to help drive our chapter forward with hard work and great expectations for the continued success of the SCTE Great Lakes Chapter.
Location: Wyandotte, MI USA
****************************************************************************************************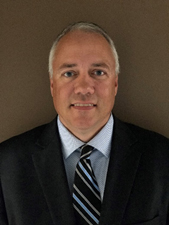 Email


Matt Coles

SR. Technical/Business Trainer

Comcast University

25 years

Matt is a highly recommended technical/business development facilitator with 25 years of experience, who is knowledgeable about methods in developing and delivering successful training programs that have proven results.

During his 25 years of experience in the telecommunications industry, Matt has held many different roles such as Service/Maintenance technician, Technical Operations Supervisor, Line engineer and is currently in the role of Sr. Technical/Business Trainer.

Matt attended Oakland University and holds many different certifications. Matt has many professional accomplishments; SCTE Master Technician, Master fiber Technician, Broadband Premise Technician, Masterful trainer to name a few. He has also been a finalist for a Circle of Success award at Comcast. Matt has also been a SCTE national member since 2007 and is serving on the board of the Great Lakes Chapter.

"I am honored to have been in this great business for over 25 years! I have built many great relationships over the years. I am able to do this by connecting on a personal/professional level. I've stayed involved with the SCTE locally and nationally because I enjoy the challenge and opportunity to bring the best information and benefits of the SCTE to our members."

Location: Michigan, US
***************************************************************************************************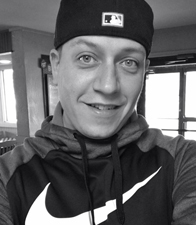 Eric Fallows
SCTE Great Lakes Chapter – Board Member
Engineer 3, Capacity Region-Engineering
Comcast Cable
13.5 years
Great Lakes SCTE
Began his Comcast career in February of 2006 in the Ann Arbor IPSSC/Call Center where he provided internet and telephone customers with troubleshooting, provisioning, and support for both services. In 2008, he went to work for the Midwest Region NOC as a Network Surveillance Technician. As the Regional NOCs standardized to Xcellence of Operation Centers (XOCs) in 2010, he became an HFC Desk Technician, which later evolved into a Network Services Desk Technician. In 2012, he had the opportunity to become a CMTS Engineer and was in control of writing and implementing internal configurations for routers such as Motorola BSR, Arris C4C, Arris C4, Cisco 10k/Harmonic 6G, and the Arris E6000 gear, supporting both the Heartland and Big South regions. In 2014, he was recruited by the Heartland region Capacity Team to project manage CMTS card adds, node split projects, and VOD capacity expansion. Based on his hard work and customer focus, he won the Heartland Customer Experience Award in 2017, which was a very proud moment for him. Most recently, he is working for the Comcast Central Division Capacity Team and is heavily involved in budgeting and forecasting. He is the National planning team's partner for CMTS cards, CMTS chassis deployment, OLT (Sumitomo/EPON) deployment plans, optics, CMTS licensing, Fiber Deep (X-Net) deployment plans, and preparing for RF Shelfs in 2020.
*******************************************************************************************************

Lori Tallent
SCTE Great Lakes Chapter – Board Member
 – Digitrace
I have worked for Digitrace for over 30 years. I have been involved with the SCTE Great Lakes Chapter for 20 years, assisting with the Vendor Day and Golf Outing during that time. I began serving on the Board of Directors in 2017.
***************************************************************************************************

Kevin Semik
SCTE Great Lakes Chapter – Board Member
I have been in the cable industry for over 21 years and have been a SCTE member since 2000. I started my career at TCI cable in Royal Oak, MI in 1996 as an Installer, where I learned the basics of the cable industry and how to provide service to customers. Then in 1997 I moved to Comcast Cable in Sterling Heights, MI as a Service Technician and really learned trouble shooting skills. I didn't want to stop there so I accepted a new position at Comcast Cable as a Network Technician in 1999 and have been in that roll until 2016.Since December 4th 2016 I accepted a Network Supervisor position for Comcast Cable in the SE Michigan area.
Location: SE Michigan, USA
***********************************************************************************************************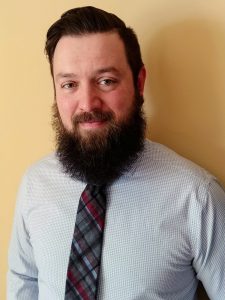 Ian MacKay
SCTE Great Lakes Chapter – Board Member
Engineer 3, Heartland Region Capacity
Comcast Cable Corporation
Memberships:
National Member – SCTE
Work History and Accomplishments:
Over 15 years of experience within Comcast Cable.
I hired into Comcast, Sterling Heights, MI in June 2003 as a CommTech 1. I spent 3 years in Service and Install work, including Comcast Digital Phone, Wireless Networking, and was one of the technicians for our office's Comcast Digital Voice launch.
I spent nearly 8 years as a Network Technician, CT5 across the Detroit East Area systems of SEMI, Royal Oak, and Pontiac/Waterford.
Competed in Comcast CommTech Jeopardy 2013 as the Heartland Ohm Boys (and a Girl) where we took home the Division and National Championships.
I was part of the Detroit East Headend Group for approximately 2 years. Built and launched one of the first RFoG platforms in Michigan.
Moved into the Heartland Region Capacity Team in November of 2016, since which I've helped our department create over 3,000 new child nodes to manage HSD and VOD capacity. I've been responsible for standardization of certain equipment deployments and launched our Network Tech Validation processes.
Statement:
I am looking forward to the opportunity to be a Board Member of the Great Lakes Chapter of the SCTE to help local professionals of our industry continue to advance their training and expertise, spread best practices, as well as shape standards for tomorrow's technologies.
***********************************************************************************************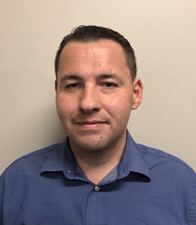 Brandon Agacinski
SCTE Great Lakes Chapter – Board Member
I have been in the cable industry for 19 years (Aug, 2000) and an SCTE member since 2004. I started my career at Comcast cable in St. Clair Shores, MI as an Installer/Service Technician, where I learned the basics of the cable industry. In 2005 I was promoted to a Network Operations Technician and performed advance troubleshooting and Maintenance to the HFC system. During my time as a Network Technician I found that I had a desire to be part of the leadership team at Comcast. I began taking multiple leadership courses to obtain that goal and In 2010 I was promoted to a Network Supervisor in Royal Oak Mi. I then moved through several systems (SEMI, Port Huron / Bad Axe & Detroit) refining my leadership style and continuing my passion for Network Operation. In 2016 I was promoted to a Regional Network Operations Manager where I had oversight over the regions Power Supply Maintenance & Leakage programs, I also provided performance analytics to the Heartland regions SLT. In 2018 I was promoted to Sr. Network Operation Manager of the Central Michigan Area which consists of 5 systems and 71 team members.
I have a passion for our Industry and enjoy helping others obtain knowledge and Personal growth.
I am part of the SCTE because it cultivates an environment where everyone can be successful in their career
*******************************************************************************************************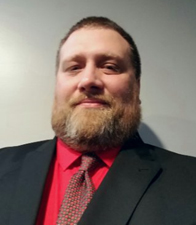 Casmer F. Henzel
Comcast Ambassador to the SCTE Great Lakes Chapter – Associate Board Member
Casmer is a Technical Operations Supervisor for Comcast overseeing the Oakland system. He has been a member of the SCTE for over 15 years and is an advocate for the SCTE Great Lakes Chapter. Casmer has obtained the following SCTE-ISBE certifications:
Broadband Premises Technician (BPT)
Broadband Premises Installer (BPI)
Philip has 24 years of cable experience. He started his cable career with Continental Cablevision in 1996 as an Installer/Service tech in the Dearborn Heights & Westland areas. In 1999, he advanced to become a Network Tech in the Canton/Plymouth System. He then then promoted to a Technical Operations Supervisor for the Canton/Plymouth System in 2000. He joined the SCTE Board of directors in 2009 and had the honor of being elected to serve as the chapters Secretary from 2014 – 2016 as well as the 2017 chapter Vice President.
*********************************************************************************************************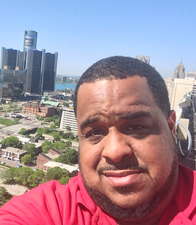 Ashon Parker
SCTE Great Lakes Chapter –

Associate Board Member
Detroit Network Supervisor
Comcast
19 years
Memberships……
Toastmasters Sargent of Arms
I joined Comcast Cable September 5, 2000 and I am currently a Detroit Network Supervisor.
2016 – Present Detroit Network Supervisor.
2004 – 2016 Network Tech in South East MI and Detroit
2000 – 2004 Service / Installation Technician
1998 – 2000 Service Tech Prince Telcom
I have been working for the cable industry since I was 21 years old, and I love what I do. I started at Prince Telcom installing @home internet service where I became a supervisor. I got hired into Comcast in the year 2000 to service internet, and eventually I start doing Video, service and installs. I was selected to attend Corner Stones a leadership development session for Comcast in 2003 because of the great job I was doing as a Service Tech. In 2004 I became a Network Tech in South East Mi and received the first employee of the month selection. In 2012, I was hired as a Network Tech in Detroit and help manage the Market Health Team. I am Currently a Network Supervisor in Detroit
I love what I do. I am considered a go-to person when it comes to questions about the Aurora Node. I am looking to join the SCTE Board of Directors to expand my network opportunities to become a more well-rounded person in the cable industry.
Thank You
Ashon Parker
Detroit Network Supervisor
************************************************************************************************
Christopher Justice
SCTE Great Lakes Chapter –

Associate Board Member
 – Comcast
SCTE National Member
Great Lakes Chapter Board Member 2014
My cable career started in 2000 with Comcast in Augusta GA. I've held various positions in the company, Installer and Service Tech, Lead Tech, Network Tech and also Direct Sales Rep. I have learned a lot from each of these positions which I believe will help our local chapter.
I attended Augusta State University after serving in the U.S. Navy. I am currently pursuing a Bachelor degree management.
I also attended the National Chapter Leadership Conference in April 2015
************************************************************************************************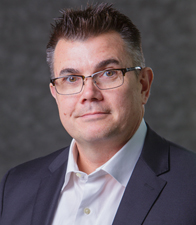 Francis McNamara,
SCTE Great Lakes Chapter –

Associate Board Member
An accomplished Sr. Manager offering a unique combination of 25 yrs. Operation and Engineering experience which positions me for effective observations and decision-making. A Leader with Corporate and Regional level experience overseeing Budget, Project Management, Mentoring, and ensuring Organization Effectiveness.
Skilled in applying technology and management practices to improve staff performance on all levels. Demonstrated skills proven in areas of planning, team building, project management, vendor relationships, staff management, and budgets.
**************************************************************************************************
Kevin Ervin
SCTE Great Lakes Chapter –

Associate Board Member
***************************************************************************************************
Mikael Kalat
SCTE Great Lakes Chapter –

Associate Board Member
Mikael Kalat has been with Comcast 5 years. She currently works as an analyst for the Engineering Operations department, currently helping the Construction department. The previous 3 years she worked with the Network team as an analyst, and before that she worked supply chain. She's been an SCTE member since 2016.
Mikael's background includes a graduate degree from Central Michigan where she studied non-violent history, a bachelor's degree in advertising and associate degree in business from Ferris State University. She's also completed courses in computer science. Her current form of education includes Audible and the good ol' local library.
I hope to bring a new perspective to the chapter and really enjoy learning new aspects of this industry. I've worked with many great people in this industry and they've gotten me involved in SCTE. I really enjoy what this chapter does for its members and am happy to be a part of it!
*******************************************************************************************************
John Luton
SCTE Great Lakes Chapter –

Associate Board Member